Description
Automotive OBD OBD2 Tech2 Flash Tester Car Scanner Diagnostic Tool For GM US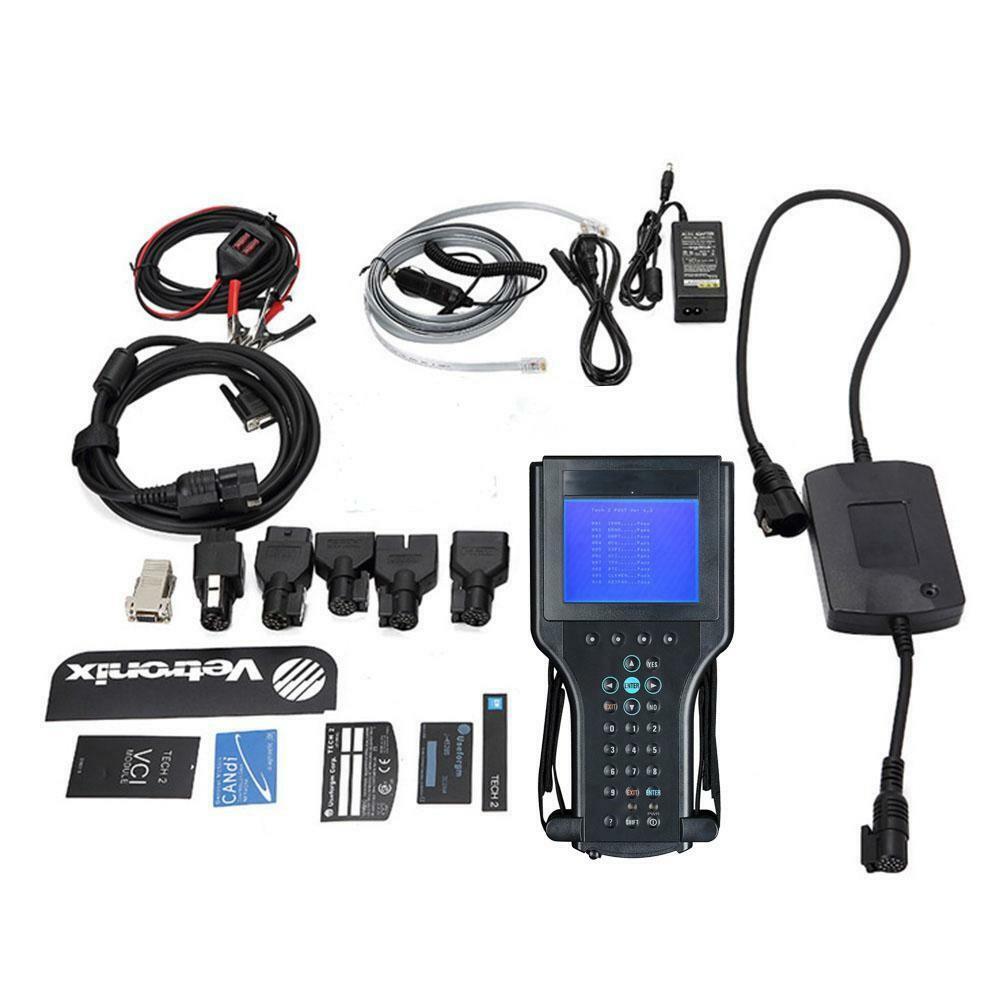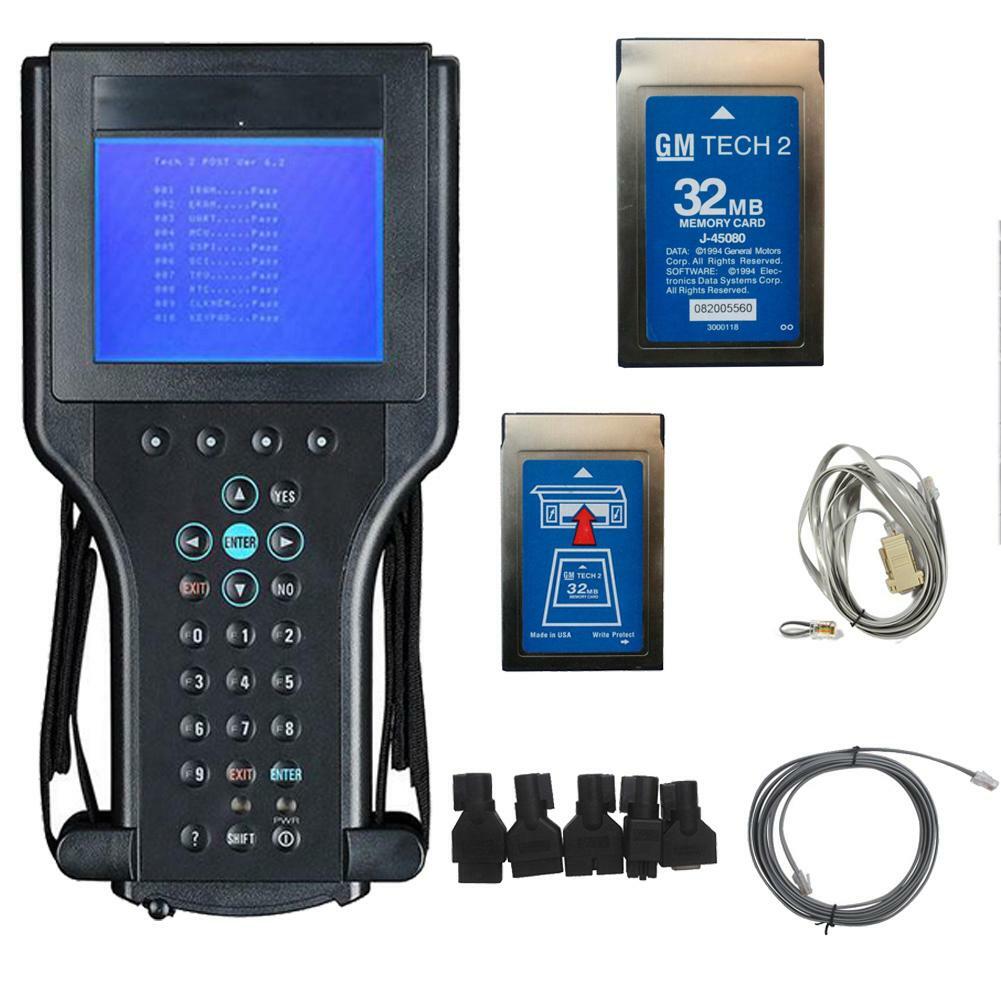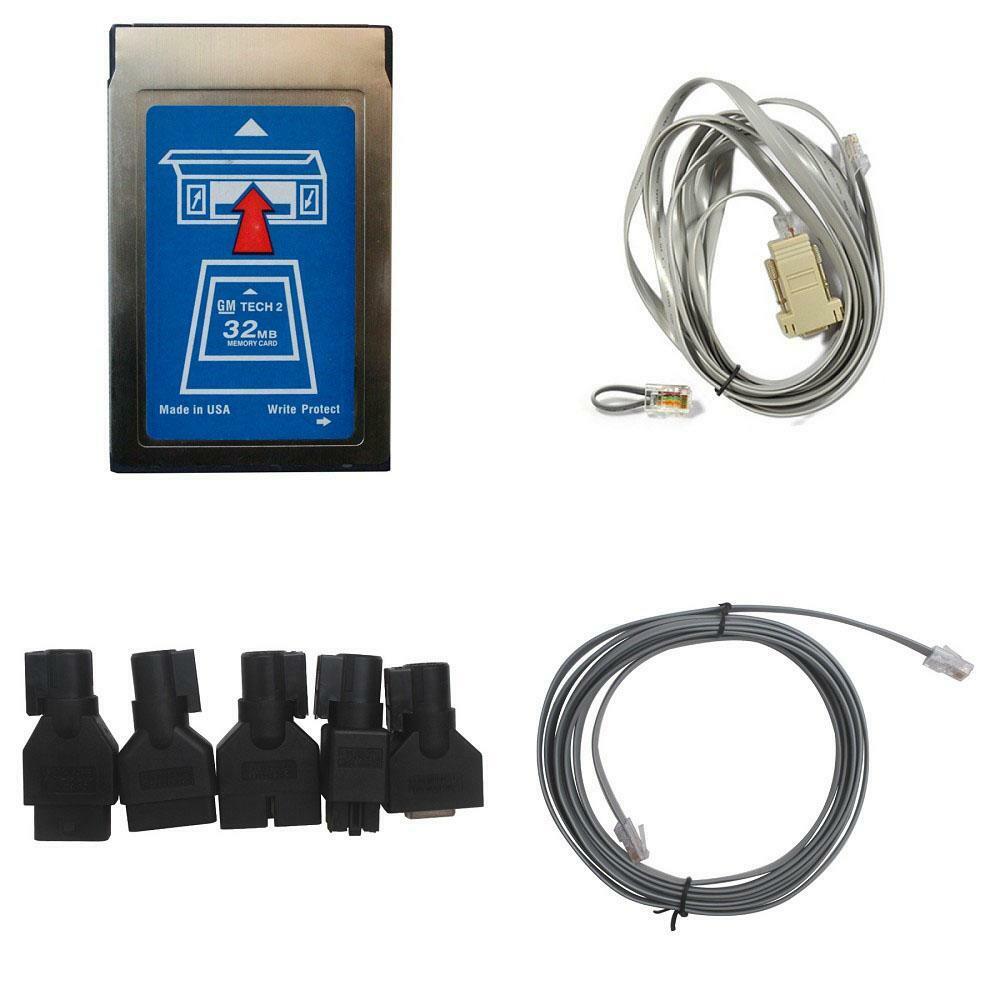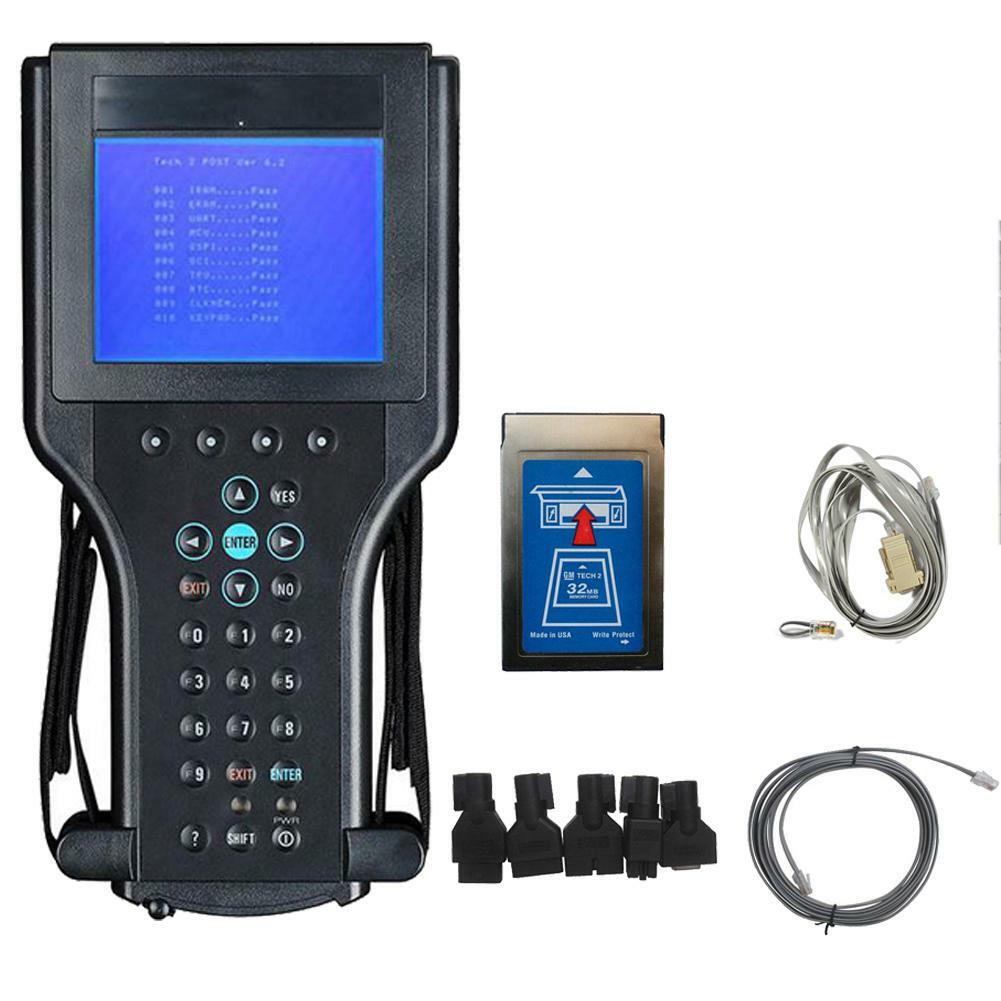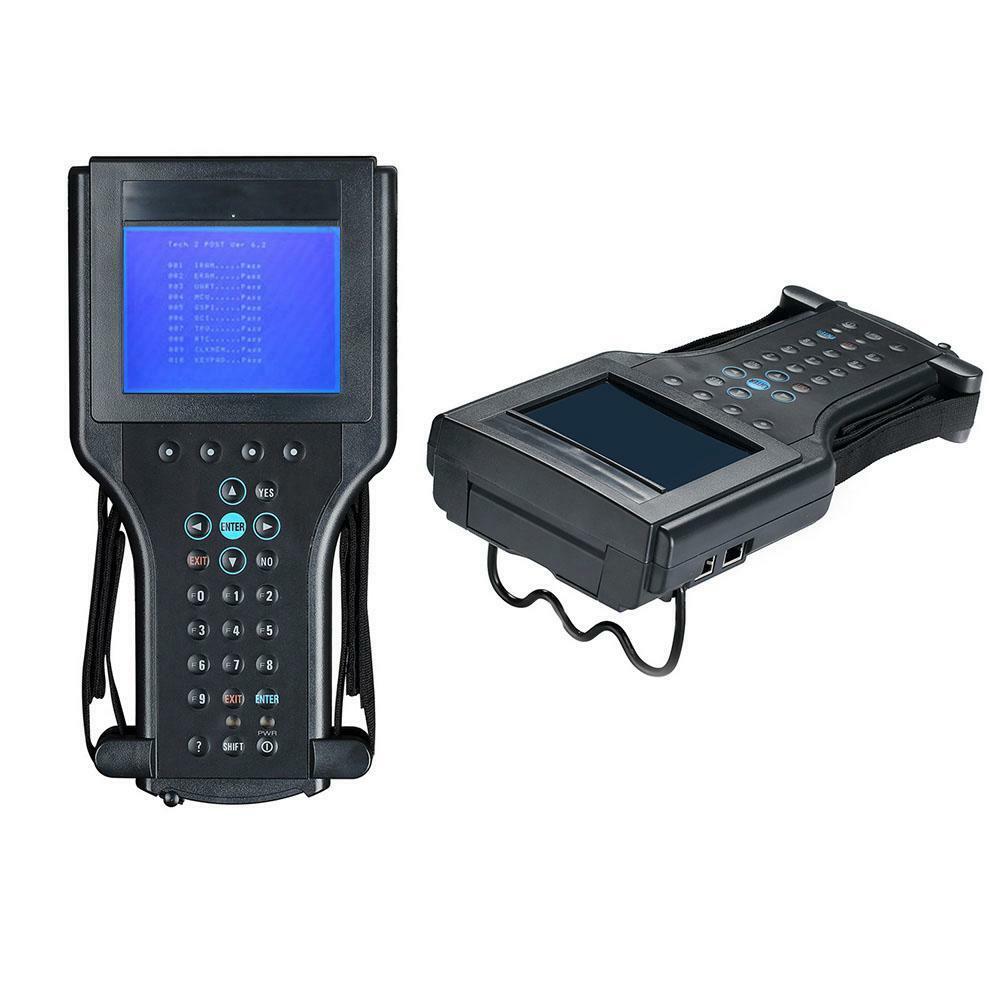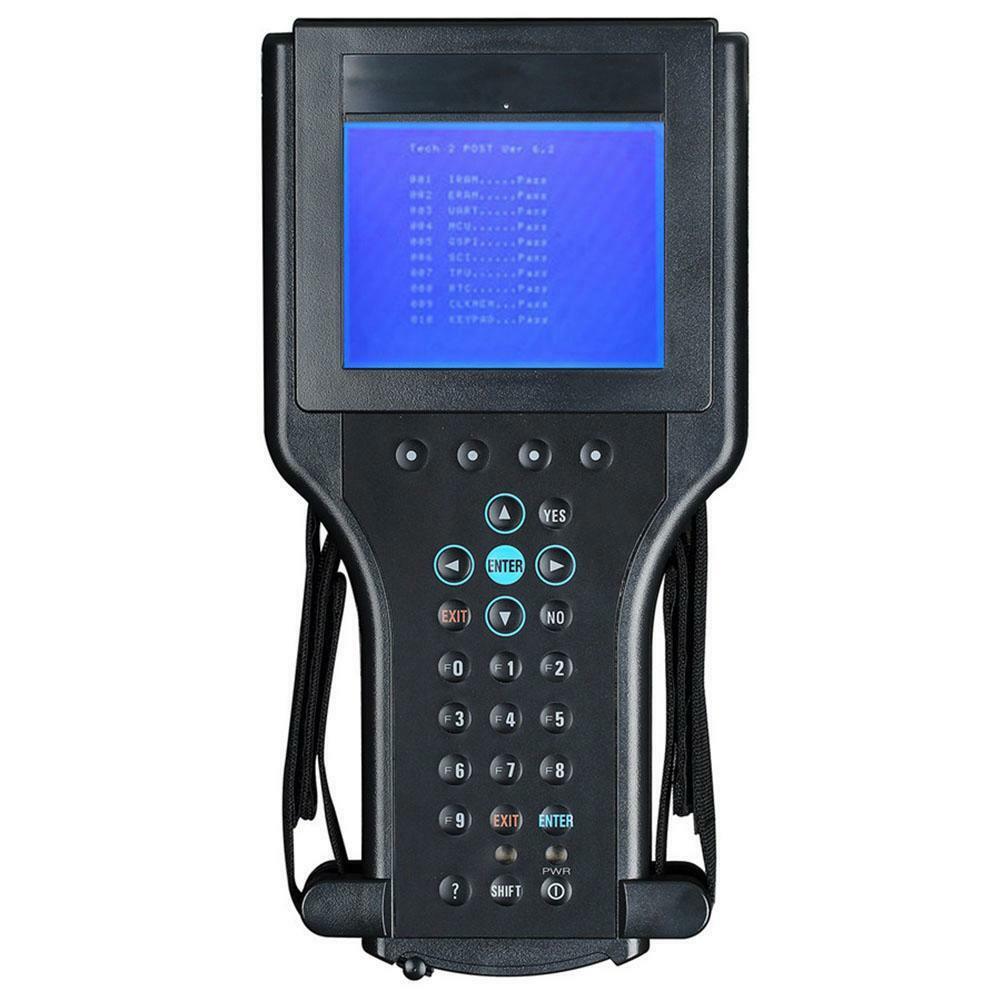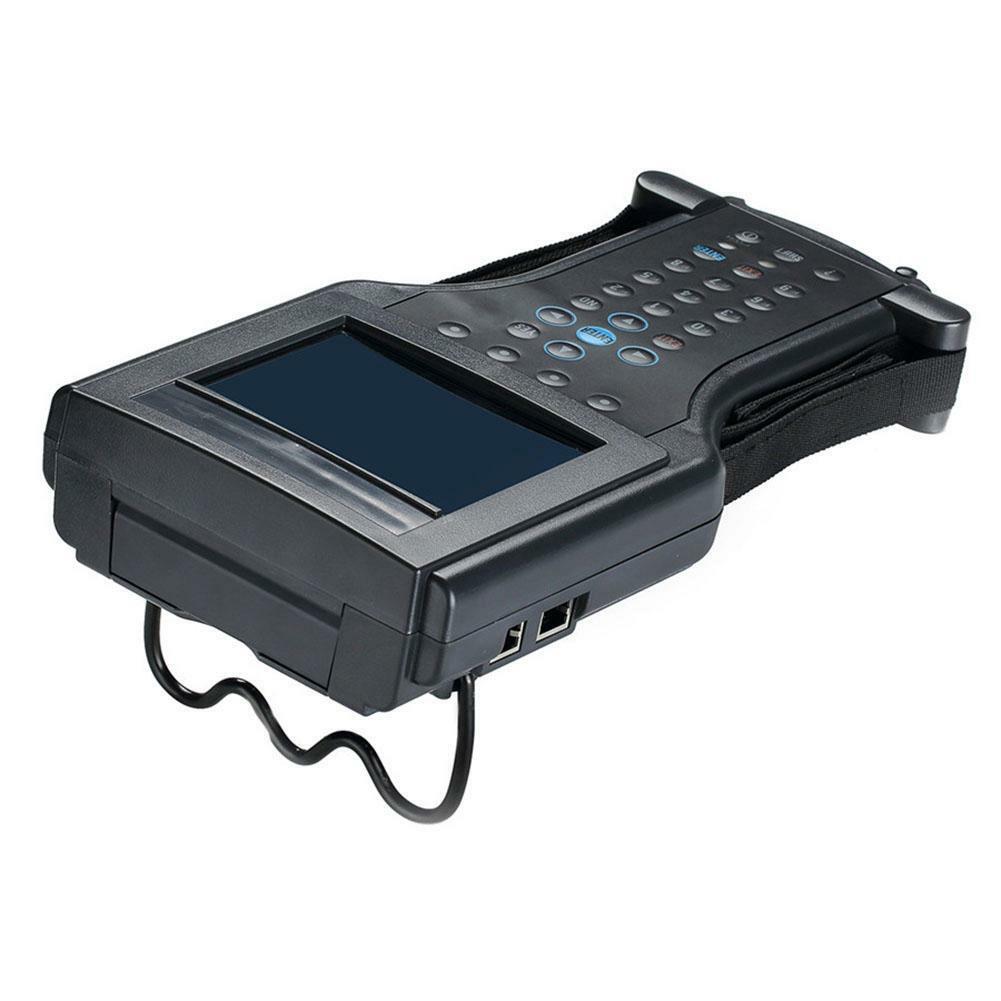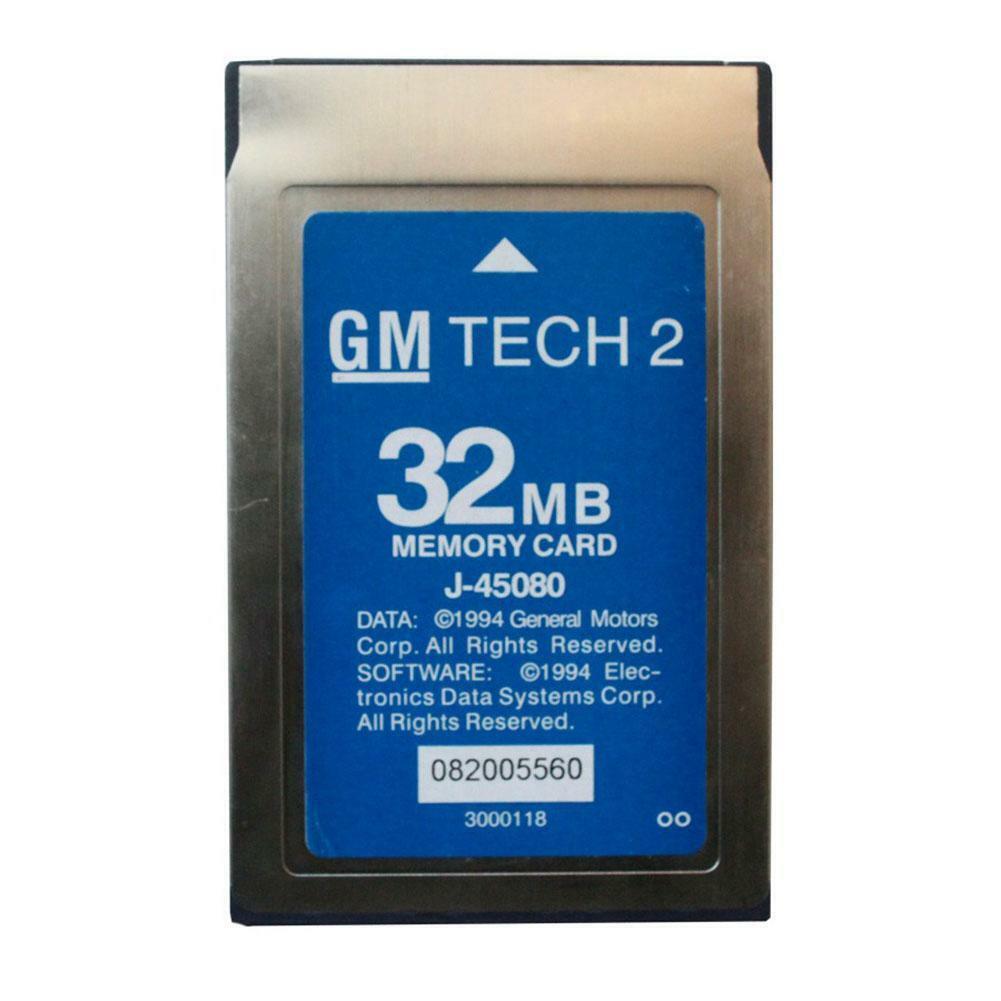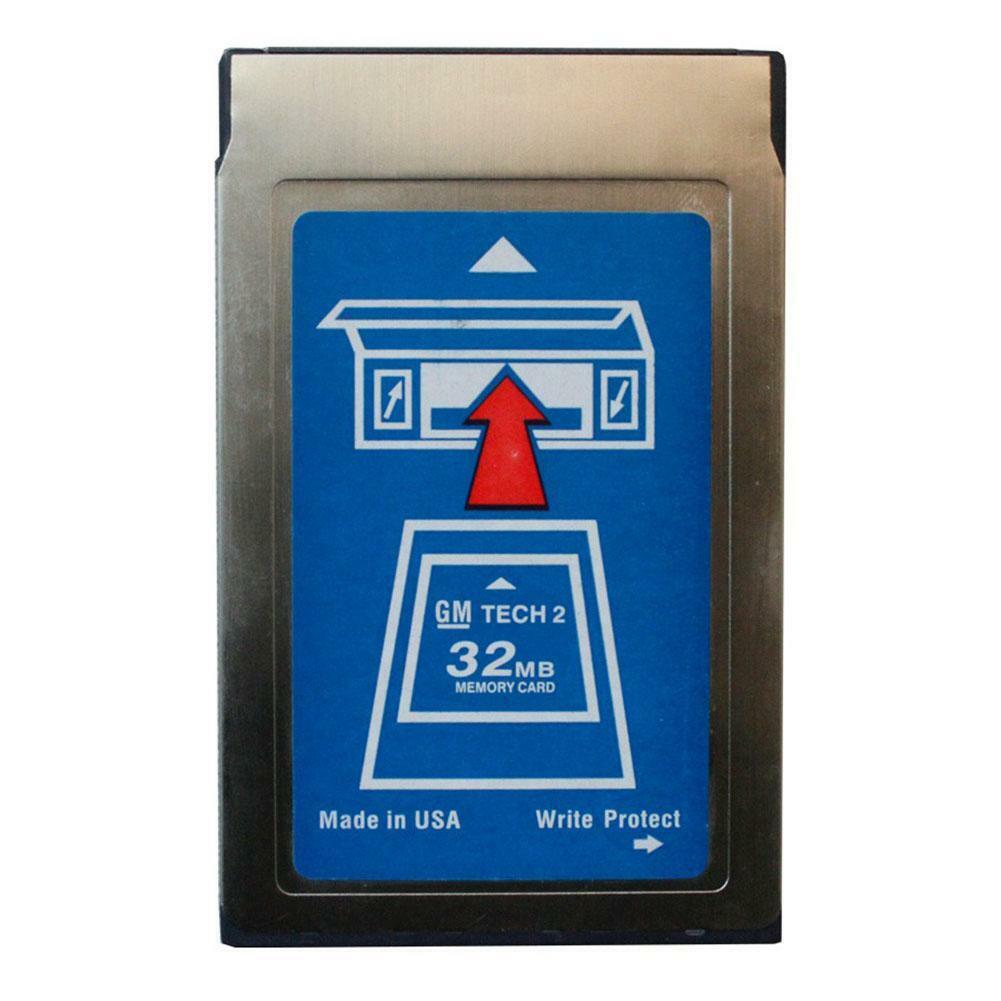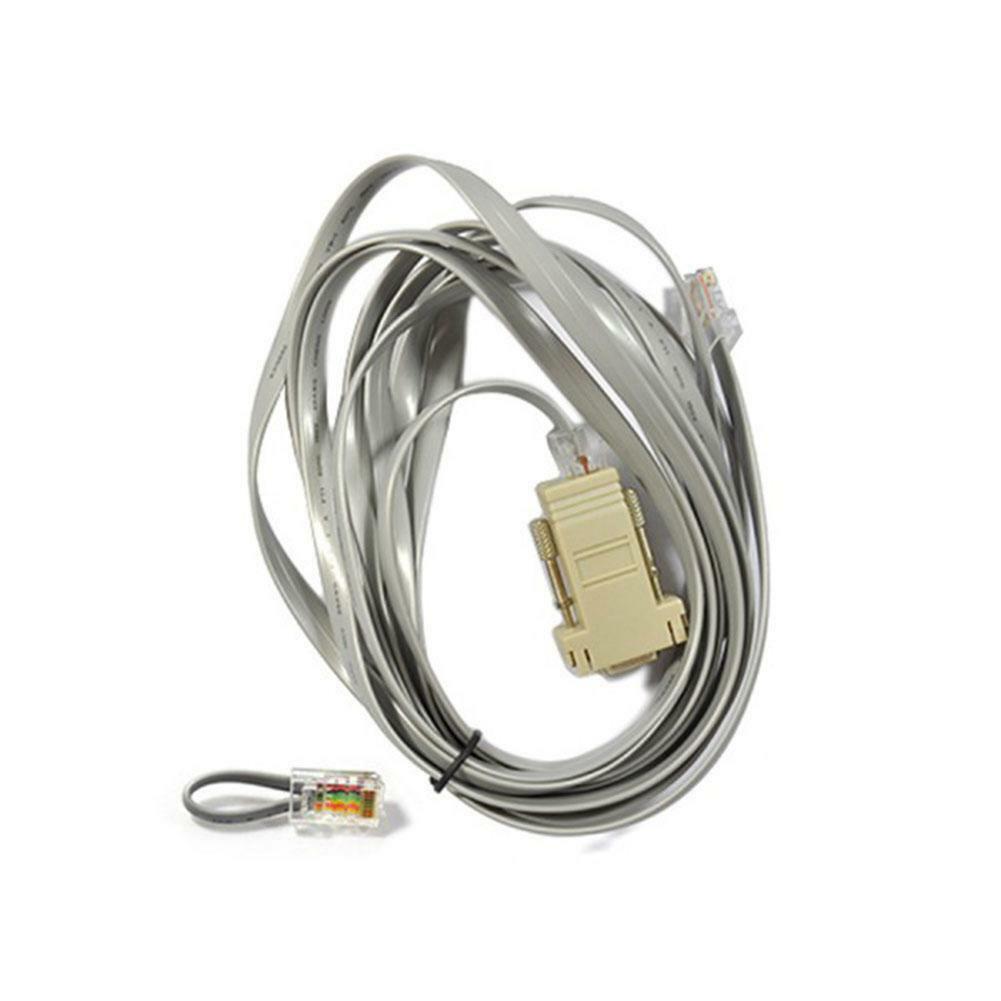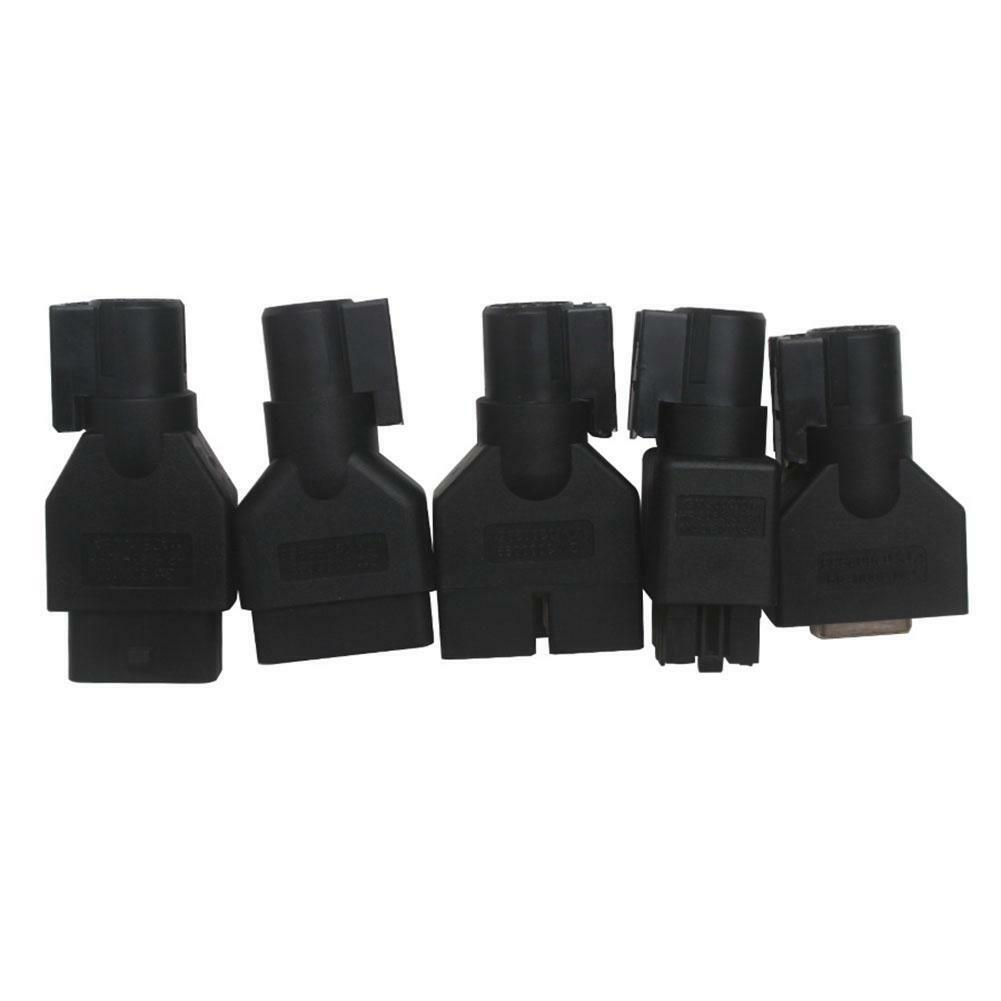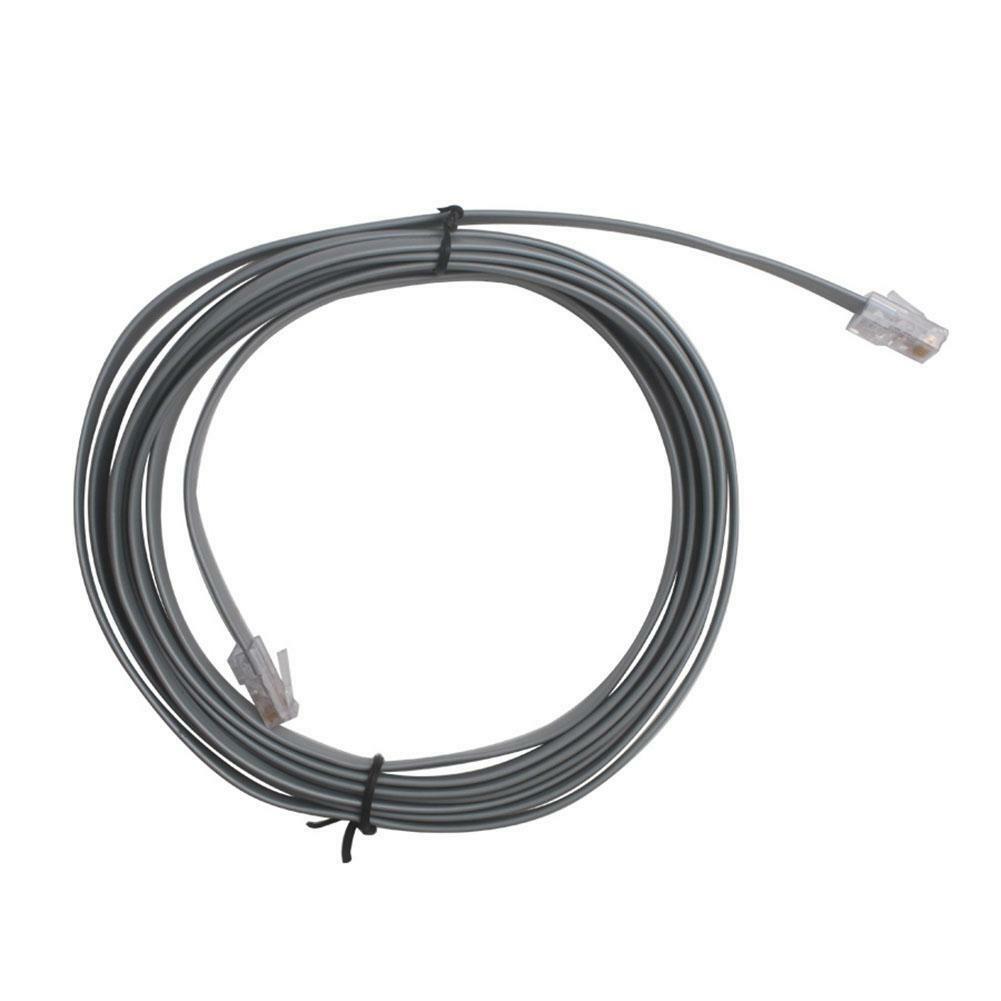 Feature:
Brand new and high quality
Ability to capture stored DTCs, Freeze Frame, and Failure Record for later review.
Ability to view the status of vehicle diagnostic tests as they run.
The software will provide full bi-directional control when performing power train, chassis, and body diagnostics.
Support for on-board diagnostics on all GM systems 1992 thru current year.
Removable hardware modules provide insurance against scan tool obsolescence.
Large, easy-to-read backlit screen.
RS232 & RS485 ports provide the avenue to connect future devices to your Tech 2 Flash.
Specification:
Microprocessor: 32 bit,16 MHz
Memory: 32 MB flash type II PCMCIA. Type III slot available for future expansion.
Communications: Integral RS232 communication port.
Screen: 3.8.8 backlit monochrome with full graphics capability: 320,40 pixels. Displays up to 9 vehicle parameters at once .
Memory:32 MB flash type II PCMCIA. Type III slot available for future expansion.
Communications:Integral RS232 communication port.
Material: Plastic.
Size: Approx.31cm/12.20inch x 16cm/6.29inch x 5cm/1.97inch.
Warm tips:
An industry change in protocol from OBD II to
Controller Area Network (CAN) has begun. In order to perform diagnostics
on a vehicle that uses the CAN interface;
You will need the Tech 2 Flash and a CAN diagnostic interface
module. The module connects between the Tech 2 Flashs diagnostic link
cable and the OBD adapter.
Once the module is connected, it can be used on all GM vehicle
applications,even those vehicles using other platforms such as OBD I and
OBD II.
GM vehicles utilize the CANdi module interface
05 Buick Allure (3.6L)
05 Buick LaCrosse (3.6L)
05 Buick Rainier (5.3L)
04-05 Buick Rendezvous (3.6L)
04-05 Cadillac CTS (3.6L)
04-05 Cadillac SRX (3.6L / 4.6L)
04-05 Cadillac XLR (4.6L)
05 Cadillac STS (3.6L / 4.6L)
05 Chevrolet Cobalt (2.2L)
05 Chevrolet Corvette (6.0L)
05 Chevrolet Equinox (3.4L)
05 Chevrolet TrailBlazer (5.3L)
05 Chevrolet SSR (6.0L)
04 Chevrolet Malibu (Body/Chassis only)
05 Chevrolet Malibu (3.5L)
05 GMC Envoy (5.3L)
05 Pontiac G6 (3.5L)
05 Pontiac GTO (6.0L)
05 Pontiac Pursuit (2.2L)
Buick Verano
Buick Cascada
Cadillac ATS
Cadillac XTS
Cadillac ELR
Cadillac CT6
Buick Regal
Chevrolet Impala
Chevrolet Camaro
Chevrolet SS
Chevrolet Silverado
Chevrolet Equinox
Chevrolet Cruze
Chevrolet Traverse
GMC Sierra
GMC Acadia
Software list:
GM-English 33.004 1991-2013
Package Included:
1 x Tech-2 Flash Tester
1x candi interface
1 x 32 MB PCMCIA Card with OE Applications
1x RS323 self test adapter(We will provide adapter according to delivery country)
1x GM 3000100 HP 5063-3258 MADL IN USA connector
1x GM 3000101 HP 5063-3290 MADL IN USA connector
1x GM 3000098 VTX 02002955 connector
1x GM 3000099 VTX 02002961 connector
1x GM 3000109 VTX 02002953 connector
1x Light colour connector (pictured)
1x GM 3000097 VTX 02002956 cable
1x GM 3000095 cable
1x Internet cable
1x Ignition cable
1 x RS232 cable
· We only accept PayPal. It is the only online payment method we accept.
· Please make sure you have a valid/confirmed PayPal account prior bidding.
· All PayPal Payments must be Confirmed (Shipping and billing addresses must match).
· All the items will be shipped from USA Multiple Locations,United States within 48 business hours upon receipt of your payment.
· We DO NOT Ship to APO/FPO addresses, Puerto Rico, Hawaii, Virgin Islands, etc.
· USPS service or UPS Mail Innovation(USPS Services) are offered and shipping time is Estimated in 5-9 Days depending on the destination.
· We appreciate your patience and allow sufficient time for delivery. Please feel free to contact us if you don't receive your package within 14 business days.
· We only send item to your Verified PayPal address and please make sure it is correct.
· We strive for 100% customer satisfaction! Positive Feedback is very important to us.
· If you have any questions, please feel free to contact us via "Ask seller a question" . We will reply your email within 24 working hours.
Copyright © 2018 Dianxiaomi
---
On Aug-26-20 at 05:09:08 PDT, seller added the following information: